Last updated on November 12th, 2019 at 06:06 am
It's important to find quality entertainment for hire if you're trying to organize something, let's say, magical for your guests.
With that in mind, we invite you to get to know Adam Trent. He understands a few aspects about audiences that make him stand out when compared to other magicians. He gets that:
No matter how good you are, without audience engagement, your performance will fall flat.
In the Internet age, magic tricks can be instantly debunked. Using that to his advantage, he makes sure that his shows offer more than just magic.
Names aren't everything, and having a mystical title is not enough. He's simply known as Adam Trent.
Here's a little bit about this young talent, and how he can animate your upcoming event.
Who Is Adam Trent?
Adam found his true passion early in life.
He started performing at children's birthday parties when he was a kid himself.
He was only nine years old back then, so the children he was performing for were often older than he was. An experience which he describes as being "slightly awkward."
At thirteen, he was the "entertainment for hire" at corporate events. That he describes as "slightly illegal."
He learned a valuable lesson when he started street performing at the age of fourteen. His audience could have just walked away if they weren't being entertained. Learning this made him strive for excellent performances.
He would elaborate on that lesson at eighteen when he moved to L.A. to get his college degree in Finance and Entertainment Marketing.
Besides "learning that a tiger would be tax-deductible," he discovered another significant aspect of entertainment. If you don't manage to establish a connection with the public, no amount of skill will help.
His life experiences ultimately shaped him into the quality performer he is today. Read on to see what he can do to elevate your event.
Entertainment for Hire? Adam Is More than Just That
Adam has often been described as a mix between Justin Timberlake and David Copperfield. The latter did play a significant role in his career choice.
With Adam Trent, you don't need to sift the pages trying to find entertainment for hire. You're getting the full fun pack:
A magical show to enchant the audience before the main course
Concert and "dance troupe" for those who enjoy the art of illusion
Stand-up comedy for some good laughs
Fast-paced variety fit for today's easily distracted audiences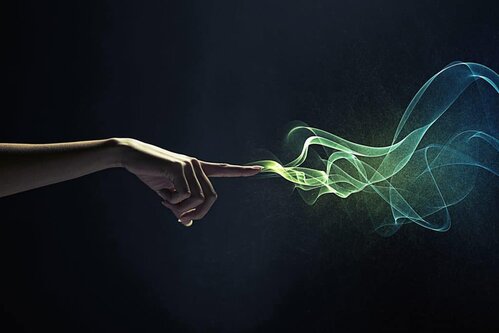 As we've mentioned before, the Internet can sometimes ruin the magic of magic. That is why Adam considers his trade as a sort of theme for his comedy, music, and dance routines.
Have your attendees had their fair share of illusionists? Adam guarantees that there is an entertaining element in his show for everybody.
Why Choose Him?
If the above did not convince you, note the following. He is a regular appearance on major shows on TV and performs live at over 300 venues each year.
If you don't get hold of him now, he might be booked for the rest of the year! Don't miss out on your chance to experience something truly unique in the world of entertainment.
The Grable Group can help you out. Simply give us a call at (615) 283-0039, or contact us through this form.
We will make sure that your next event isn't missing the essential: a first-rate show.
Tim Grable founded The Grable Group.The Grable Group is an international event and entertainment company.In addition to managing the schedules of our speakers, comedians artists and entertainers, we handle their literary, commercial, film/TV, social media and licensing opportunities.
Latest posts by Tim Grable (see all)