Last updated on July 14th, 2019 at 07:42 am
NonProfit organizations and fundraisers are expected to go hand in hand.  However, in this day and age, it is no longer enough just to state your goal and your intentions. You also have to work for them a lot.
This is because people have more and more access to information. In theory, that would be a good thing. However, it also makes them way more picky and wary of everything that goes on around them.
Fundraising events represent a fantastic way to raise awareness and funds for your cause, attract new donors, build stronger relationships with donors.
Unfortunately, there's an ugly side when it comes to organizing a fundraising event. A poorly planned fundraiser can cost a nonprofit money, or it can barely manage to cover the organization's costs.
So how can a Non-Profit organizations expect to raise funds in these modern times? We've gathered in this post one of the biggest mistakes nonprofits make when organizing events. Well, a good starting point would be avoiding these very common mistakes.
1. Start the Planning Too Late
This is an easy mistake to make because most of the time event planners underestimate the challenges that come when organizing a fundraising event.
Moreover, everyone involved is going to be affected.
Even though two months may be a long time, it isn't when it comes to fundraising event planning. In this case, you'll need to start six months in advance or even a year in some cases, depending on the event's size.
2. Set a Low Budget
Trying to cut costs when it's not necessary is only going to harm your entire strategy and the event's outcome.
Even if you find sponsors to help cover some of the event costs, you'll still need to invest in quality entertainment or speakers, a beautiful venue, catering, promotional materials, marketing, and staff.
Your guests will be able to tell if you decided to cut costs on some aspects and in return, they can end up donating less money than you would have hoped for.
3. Ask a Random Company for a Sponsorship
Fundraising events usually have at least one big sponsor, and the secret behind getting that sponsorship lies in the fact that event planners do their research before making the ask.
Sponsorship is a partnership agreement which benefits both sides. To find the right sponsor, a nonprofit organization needs to know precisely what they have to offer to that company.
4. Lack of Entertainment
No matter the size of the fundraising event you're organizing, entertainment is an integral part of its success.
The entertainment, whether it's a band, a clean comedian or an artist, has the purpose of engaging the participants, making them feel good and more connected to your cause and organization.
The lack of entertainment can make your guests feel like they've attended a dull fundraising event which had no impact on them.
5. Forget to Make a Checklist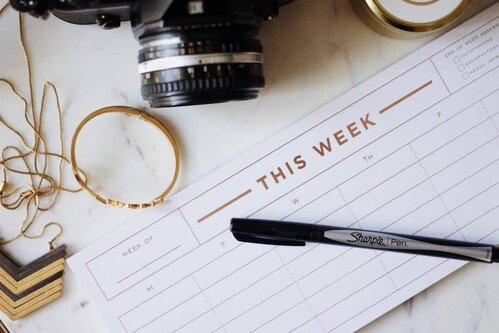 Having a checklist can save your planning in so many ways. Your work revolving the event will be much more manageable, and you'll be able to stick to the schedule.
Even if you're going to make adjustments along the way, the checklist is still going to serve as the primary roadmap you need to follow.
That way, during the weeks which lead up to the fundraising event, you'll know for sure that you won't forget anything.
6. Thinking that just because you need the donations, people will oblige
Unfortunately, we no longer live in a society that promotes this kind of Good Samaritan behavior. People are taught that they need to get something out of anything, so you need to appeal to that. Just stating that you need the donations will only make Non-Profit organizations seem needy.
We are not saying that asking for money is not a good start, but there's more to it than just that. Keep in mind that what people love the most, even if they do not admit it, is great leadership. They are looking for somebody who is charismatic, a great speaker and who inspires trust.
By fulfilling those roles, you will ensure your organization does not just seem needy. Sure, it will be an organization that is trying to raise funds, but it will be one whose cause people will be able to relate to.
7. Focusing too much on the money
It is understandable that you might get carried away and only think about the numbers since there is much pressure to do so.
Still, you must understand that to raise the money you need; you must focus on the people behind the money, namely your donors.
This means you have to do everything in your power to get their attention and approval. Whether it is sending personalized "Thank You" notes or crediting them on social media, it needs to be something that gives back. We would personally recommend organizing an event just for them. Speaking of which…
8. Not taking the time to screen the entertainment you hire for your events
It goes without saying that any NonProfit organizations that want to be successful need to organize quality events for their donors. It gives them the feeling that they are appreciated. Plus, it is something they would consider a good return on investment.
The only mistake you must avoid is not screening the entertainment you want to provide. We know it can be hard, what with all the tasks you need to handle, but it is vital. Why? Because you do not want your audience exposed to potentially offensive humor. That is not why people attend charity events, after all.
What you need to do is make sure you only hire the best of the best, particularly entertainers who focus on clean comedy. Somebody like Derrick Tennant, for instance, would do just fine.
Organizing a Fundraising Event Which Is Flawless Is Not a Challenge Anymore
If you take into account the most common mistakes nonprofits make, you'll be on your way to organizing successful fundraising events.
When organizing a fundraising event, all the planning needs to revolve around making sure you're going to host a memorable event which will encourage attendees to support your cause.
To maximize your chances of success, it's essential to follow a few essential guidelines when planning the event.
Regardless of the cause, you're advocating for, feel free to use our suggestions and apply them every single time.
Here are the 4 best tips to consider when organizing a fundraising event
1. Plan the Budget
Budget is a critical component of fundraising event planning. To avoid being disappointed with the outcome of the event, you need to be realistic when planning the budget.
You need to determine how much money you expect to raise during the event.
This is going to help you figure out the areas where you can minimize costs so you can maximize your fundraising goal.
When planning your budget, you should also consider your chances of getting a sponsorship. Certain companies may be interested in contributing towards your event – the key is identifying the ones which would benefit from your fundraising event, as well.
Every sponsorship counts, so even one can make a huge difference when setting your budget.
2. Start as Early as Possible
Depending on the size of your fundraiser, you could start the planning process even one year in advance. Usually, a minimum of six months of planning is required so you can fit everything in the timeline, from finding sponsors, the venue, booking entertainment and promoting the event.
By giving yourself enough time to organize everything, you will also improve your chances of finding an amazing venue, high-quality entertainment (which is often booked months in advance), find vendors and think of creative ideas on how you can encourage people to support your cause.
Also, after the theme and style of the event is established, you need to allow yourself plenty of time to plan the marketing strategy.
3. Book Entertainment
Some event planners believe they can overlook booking entertainment and that this is going to help them save money.
The reality is entertainment is one of those critical parts of organizing a fundraising event which will achieve its goals. Moreover, the right entertainment can help you generate more awareness about your organization's cause which can translate into more donations.
4. Create a Schedule
To ensure nothing gets left behind, you need to establish a timeline which covers every important aspect, from the day you start the planning, including the post-event activities, such as following up with the people who donated.
Tasks can be quickly forgotten, which is why everything needs to be written down, so the entire organizing team has access to it.
Organizing a Fundraising Event the Right Way
Having a plan is the secret to organizing a stress-free fundraiser for your organization. If you follow our tips for every fundraising event, then you'll have nothing to worry about.
As you've already seen, organizing a nonprofit fundraising event cannot be done without proper entertainment.
Want help in selecting the right type of entertainment for your event?  We've got you covered! We have a large array of entertainers with different and unique skills who are ready to make your event stand out from the rest. Then don't hesitate to contact us here.  We'd love to be your partners in this process.
As a final note, we would like to remind you that if you need high-quality for your event, you can always rely on us. Contact us at (615) 283-0039, and we can discuss in more details about your needs.